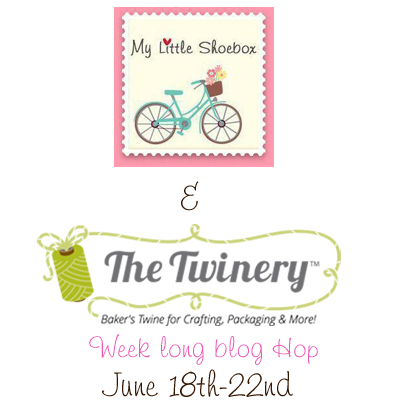 "Hi there and welcome to the My Little Shoebox and The Twinery blog hop!!! We've teamed up this week to bring you lots of inspiration and prizes!"

When I received the box of Twine, I almost had a heart attack.  Lately I have felt in my soul a switch of passion.  There is just something I absolutely love about crafting things from scratch, and  making things my own.  So Twine became a perfect tool to invent new ways of adding beauty to my projects.  I wanted to use it in a very unique way, and so I had the beautiful idea to use it the way I would a pen, or a marker. Take a look: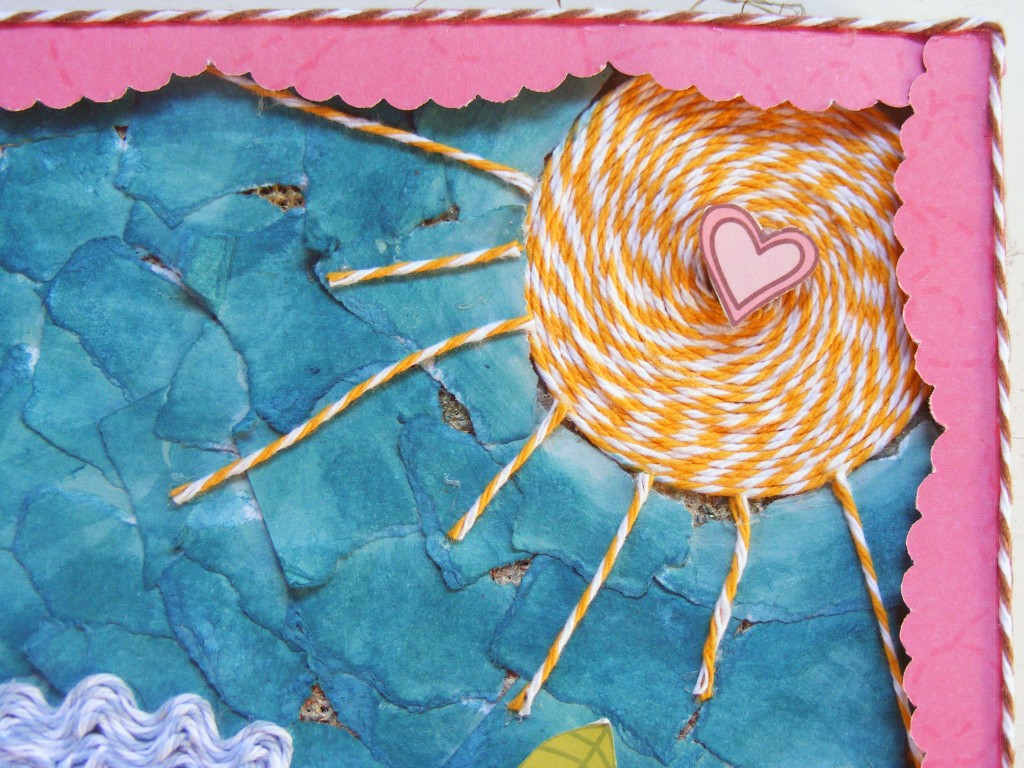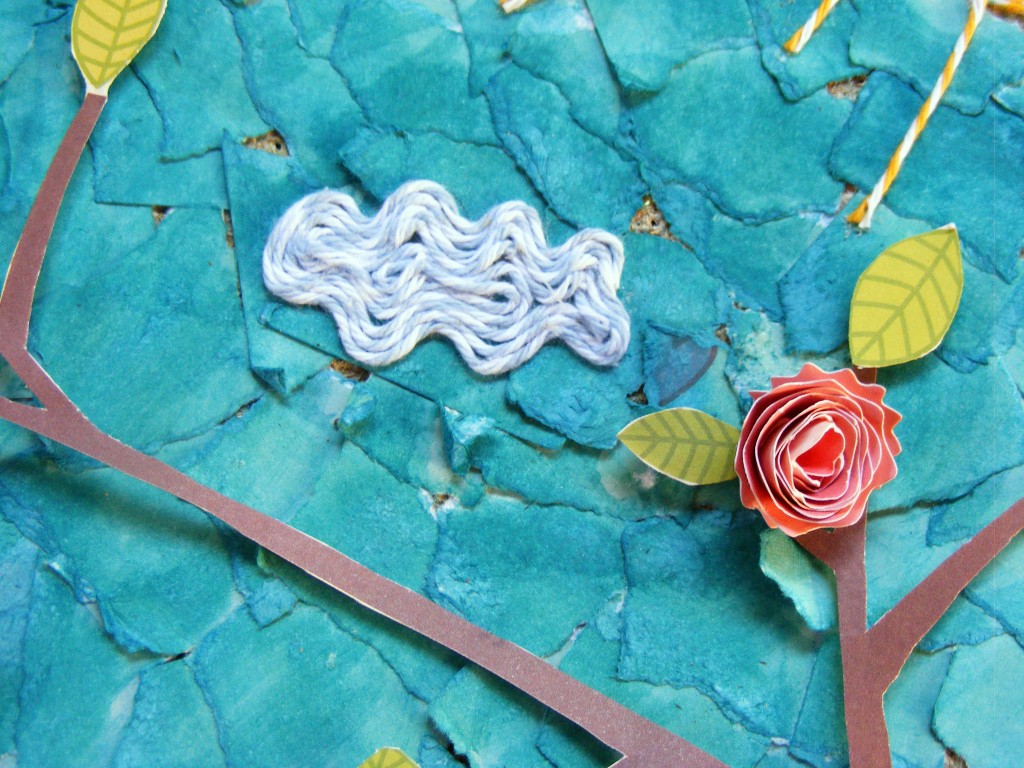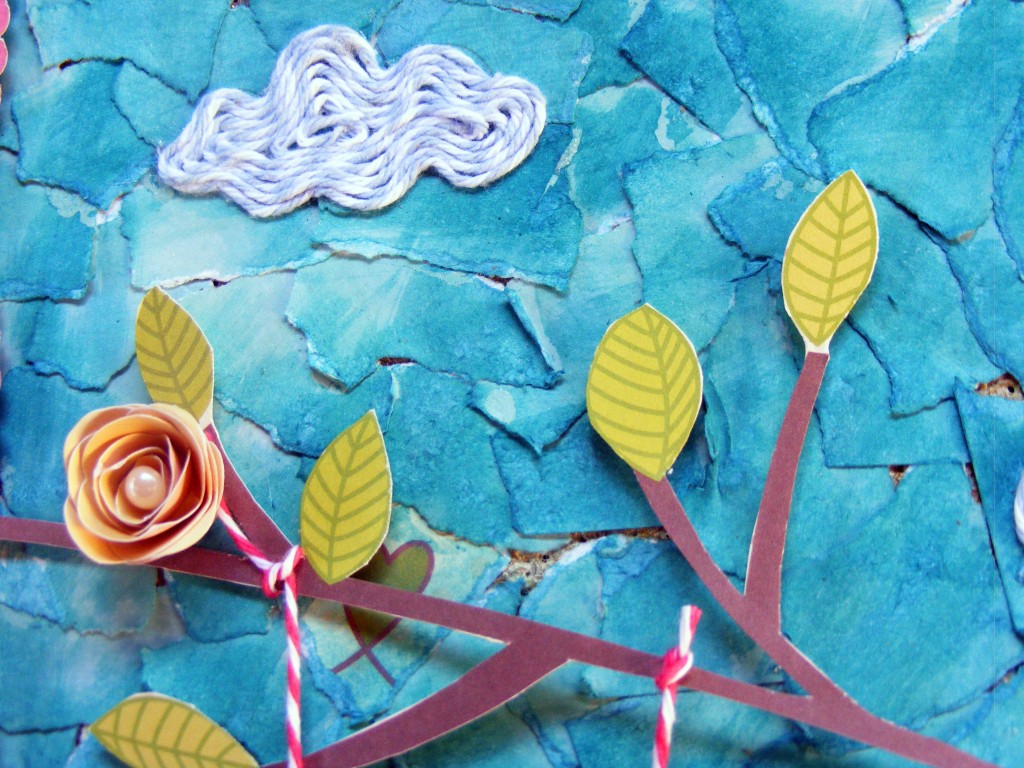 Ain't that the coolest thing!!  I think I have found a new hobby: drawing with twine! 🙂  
To make these shapes, I made an outline using a pencil and just filled in the outline with the twine.  It was very time consuming, but extremely therapeutic.  And at the end, it added the special touch I so longed to have in my finished product: a canvas for my daughter… 🙂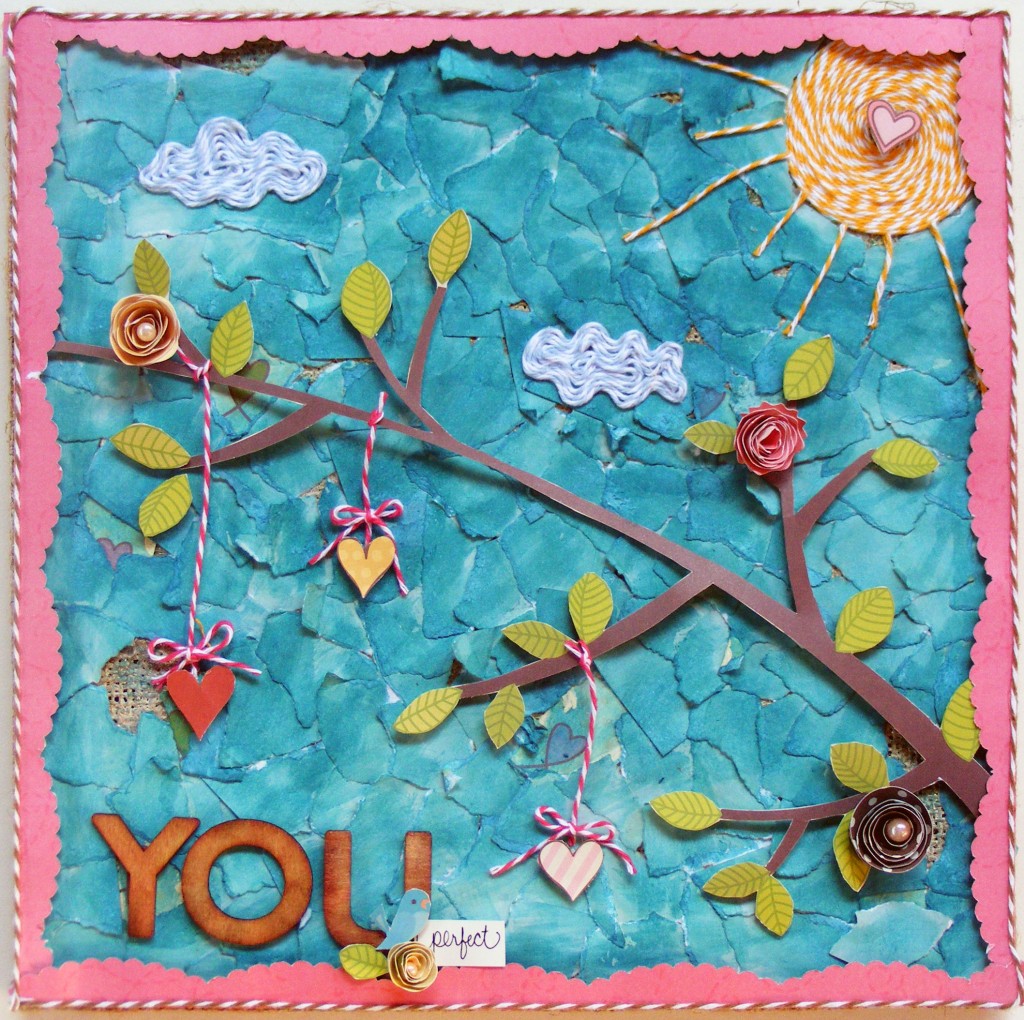 This project has tons of meaning for me.  It is so important for me that my daughter knows that she is perfectly made and loved – even when she breaks the rules, even when she does not obey, even when she simply blows it.  We all make mistakes- but God takes them and gives us beauty instead.  
I tore the My Little Shoebox "My Way" paper from the Up in the Trees Collection and glued it unto Stretched Burlap from Canvas Corp that had been covered in ink and gesso (representing our brokenness and sin). I then smeared it with blue ink and added the embellishments to it.  I love the way that some of the burlap shows throughout the canvas: a very clear reminder that while here on earth we are forever in need of a Savior.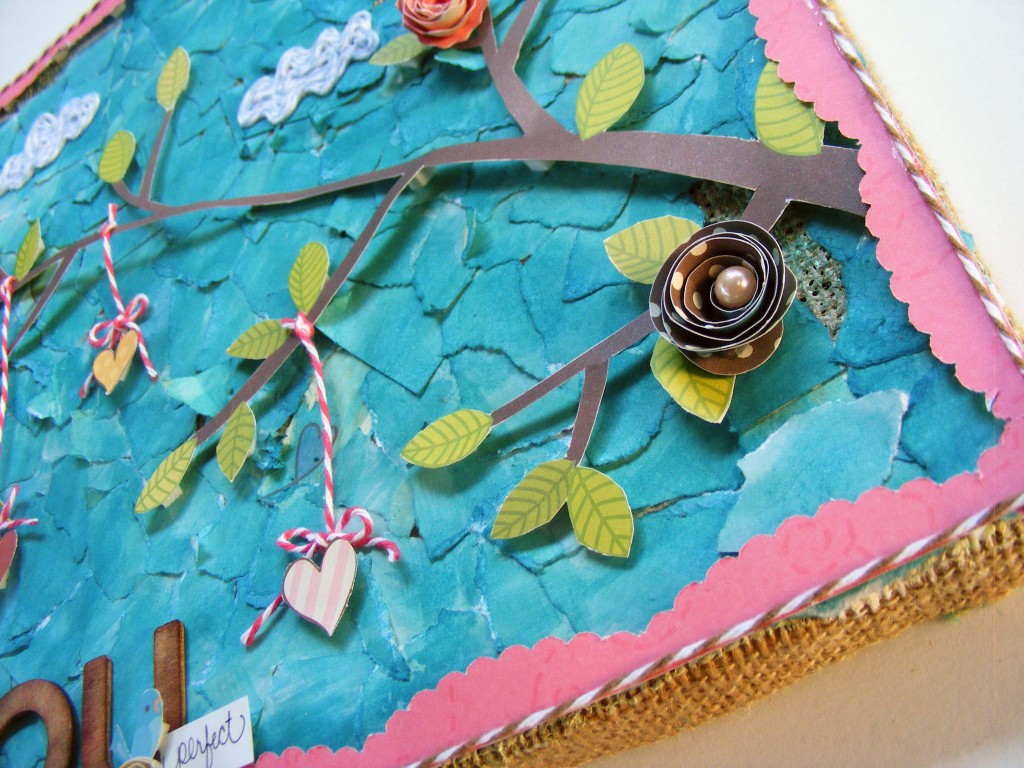 Finally I added the title: You – perfect.  And with that I think I have said it all!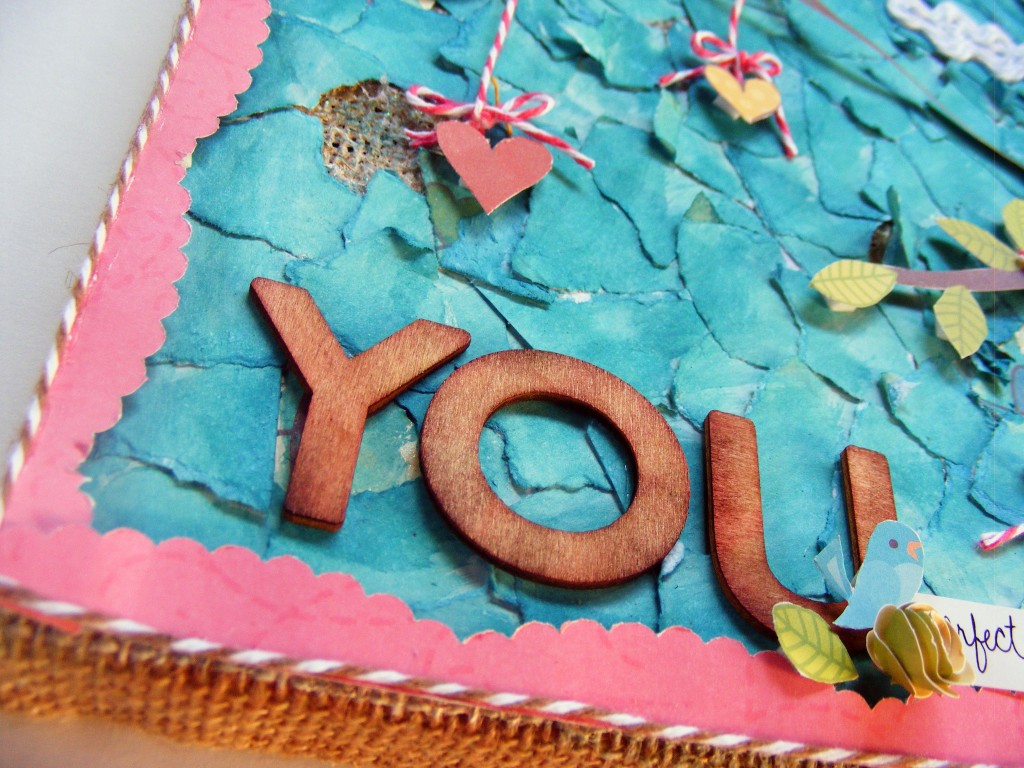 Don't miss a chance to comment on each blog to be entered to win our fantastic prizes! Here's the hop order and links you need to follow:

Details on the prizes are on the My Little Shoebox blog and The Twinery blog…and they are GREAT prizes, so be sure to take a look!
In order to be entered to win a prize you must:
Comment on each particpating blog on the hop throughout the week
Follow the My Little Shoebox & The Twinery blogs
Follow the My Little Shoebox & The Twinery Facebook pages
Deadline to comment will be Midnight Eastern Time, Sunday, June 24th. Winners will be announced Monday, June 25th on each company's blog.
"Now head on over to Stacy Rodriguez's blog to see what they have to share today.
Love in Christ,
Nana