Welcome to the Journey blog hop around the UK, Canada and the United States.  We are a group of ladies who met through an online business course and other creative courses.
We have chosen Journey as the theme for this blog hop.  It's a word that can be interpreted spiritually, physically, literally and creatively and we hope you will enjoy your journey as you hop around our blogs.
Here's your itinerary:
Nana  <—-You are Here!
My Journey from Insanity to Sanity
It is said that when a person does the same thing over and over expecting different results – they are considered to be INSANE!  and before you decide to click off the page because I am declaring myself officially insane, I ask that you please stay for just a bit..
This is the story of how I walked from insanity to sanity…  from hopelessness to being joy-filled… from a nobody to being fully accepted and loved by the ONLY ONE that matters.
I don't know about you, but I had deceived myself to believe that if only I was a bit skinnier, a bit prettier, a bit more prepared, or simply did a bit more – then somehow I would be OK.  For years I have carried the burden of having to BE the "perfect" picture of everything I admired:
a great mom

the perfect wife

the best business woman

the holiest of Christians

the best artist…

(you get the idea!)
All along my walk through life, I found myself picking up more and more titles I needed to excel in – only to end up feeling overwhelmed, disappointed, and ashamed.  I would spend time looking at others who seemed to have it all together and I would try to conform myself to their standards by doing what they do.
Have you ever done that?  Have you ever looked at someone you admire and decided:  "I want to be just like her!"?  Well, I did that often.  In the process I found myself more lost than found.  It wasn't until recently that I truly began to understand who I am not – which in turn allowed to me see who "I AM" is.
The Bible says that those who lose their life will find it- that those who die will live.  Although I cannot say that I have it all figured out, I am finally free to be me.  I realized that in my search to be the "best" in this world, the one with all the attention and the glory – I lost my capability of being just that.
I was created to be ME…
not another artist

not another entrepreneur

not another mommy or wife…
God formed me in my mother's womb for one purpose: to glorify Him – not myself.
God is most glorified, when I am most satisfied in Him, and when I live my life trying to find satisfaction in anything other than Him – I lose my ability to see and understand Him.  
So my journey has been long.  Like the Israelites, I have wandered in the desert hoping to reach my promised land… until now!
For the first time in years I am not afraid!  
I am clear now in who I am and what matters.  I am willing to boldly find my satisfaction in Christ without having to straddle the line because of my huge fear of being rejected.  Whether or not you like me is of no importance to me – not because somehow I am better than you, but because I am clear that there is nothing about me to like.  Everything good in me has been a gift, and so all I have to boast in is Christ!  
Do you want to know the crazy part? (yes it gets crazier)
The moment I finally came to terms with the truth about who I am not (because I am NOT the best mommy, artist, wife, entrepreneur, or anything for that matter), I found the freedom to finally see the One who thinks the world of me! I am dearly loved in spite of me.  I am accepted as if I have ALWAYS obeyed…  I am called his daughter and He sees me as if I never have sinned!
For a person with a record like mine, THAT is freedom!
So, this is the journey I have begun –
I am committed to live out loud as I seek my satisfaction in Christ – and I want to take you for the ride.  I have told the Lord that I will forever serve Him, love Him, and obey Him.   Will you dare to join me as I embark on this journey?
The longest journey a man must take is the eighteen inches from his head to his heart"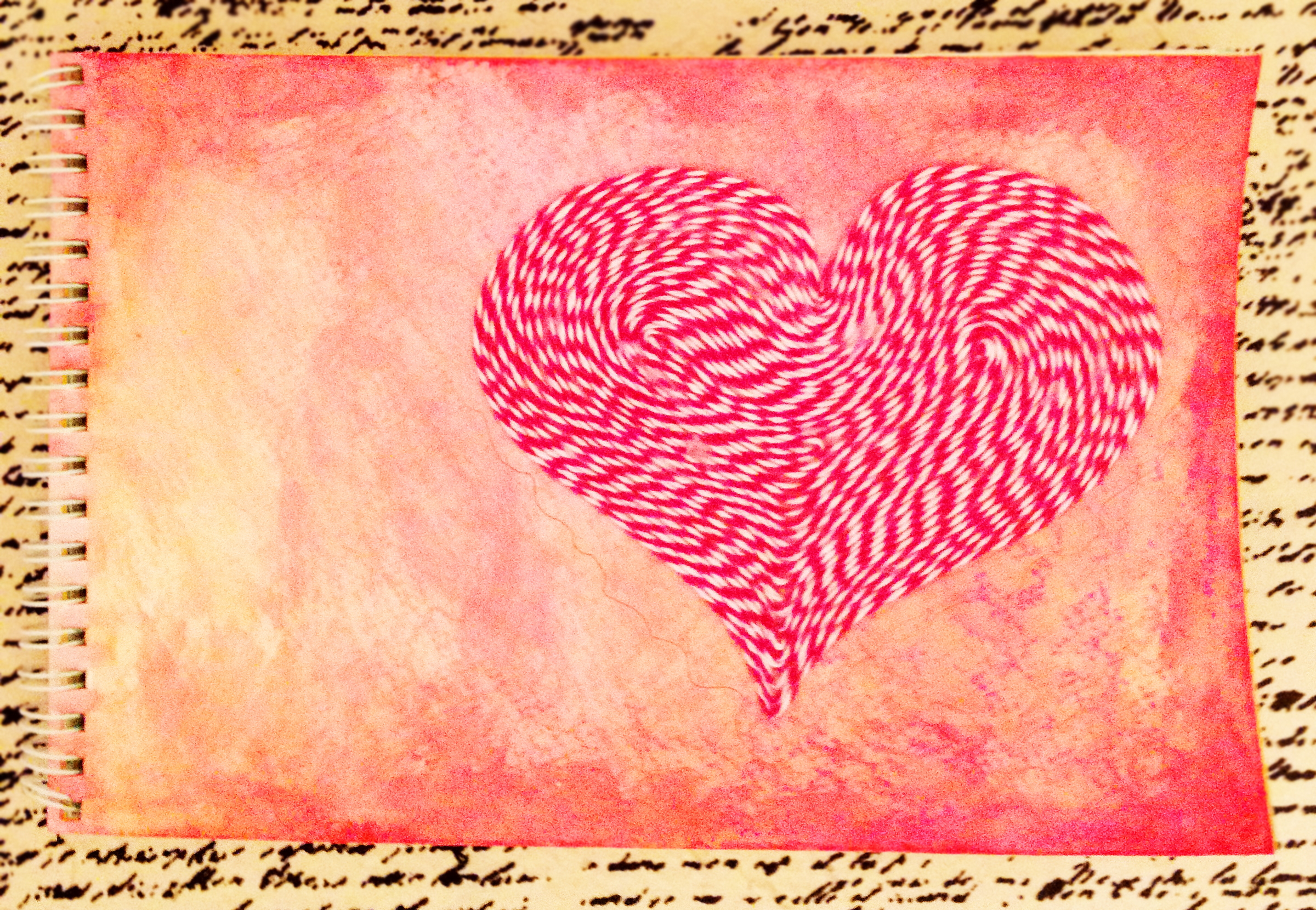 My project is not complete because my journey has just recently begun… 
Will you dare to share your journey with me? 
Leave me a comment with the story of your journey. I want to know how the Lord has been working in your life… 🙂
Thank you for walking through this journey with us…  It has been a true blessing to have you visit! 😉
Love in Christ,
Nana